Labour rent control u-turn proves the message is getting through
As Shadow Housing Secretary Lisa Nandy admits controlling rents could increase homelessness, NRLA Chief Executive Ben Beadle says the focus now is on developing positive strategies for the future.
Rent controls have long been a feature of Labour policy, from the election promises of Ed Miliband to more recent attacks on the PRS by the likes of London Mayor Sadiq Khan.
So it was refreshing to hear Lisa Nandy last week admit what we all know – rent controls don't work and can actually negatively impact both affordability and standards.
This was an about-turn by the Shadow Housing Secretary, who just last year at the Labour Party Conference told delegates she was exploring proposals to hand Metro Mayors and council leaders powers to freeze rents, saying 'doing nothing was not an option'.
Rent controls unlikely
Ms Nandy revealed the plans have now been dropped at a meeting of industry professionals last week, admitting they could in fact, hurt those they were designed to help.
Her comments, reportedly made at the Housing 2023 event, mean it is increasingly unlikely that rent controls will form part of any national housing policy should Labour win at the next election, or that Metro Mayors including Sadiq Khan in London, Andy Burnham in Greater Manchester and Steve Rotheram in Liverpool could see powers extended to allow them to control rents regionally.
Devastating impacts
I spoke to Ms Nandy and her team in the wake of her speech at last year's party conference, explaining the potentially devastating impact rent controls could have, with examples taken from across the globe showing rents often rise further when artificially controlled than when they are responding to the market.
In fact, all the evidence indicates that where rent controls have been introduced, they have exacerbated rather than solved already serious shortages of homes to rent.
This was reflected in her comments that rent controls would, in reality be 'little more than a sticking plaster' when it comes to tackling the current housing crisis and that 'rent controls that cut rents for some, will almost certainly leave others homeless'.
I am delighted that she appears to have listened, not least faced with the current supply crisis we are facing in the private rented sector where landlords, no longer able to make their business models stack up, are increasingly making the decision to leave the sector.
In the meantime, I have also met with Councillor Stephen Cowan, the Labour leader of Hammersmith & Fulham Council who is heading Labour's review of the private rented sector, to outline the NRLA's position and key asks on Renters Reform and standards.
Constructive talks with Labour
Going forward, I look forward to talking constructively with the Labour Party to develop policies that will benefit tenants while supporting landlords, much in the same way we have been working constructively with Housing Secretary Michael Gove to ensure both landlord and tenants' needs are met when it comes to Renters Reform.
Axing rent control plans is a major step change for Labour. It is unclear whether other proposed reforms for the private rented sector remain on the table, including the party's plans to end automatic repossessions for rent arrears.
Regardless of political persuasion, it is important we work together to explore positive, pro-growth strategies that can encourage those landlords providing the vital homes to let to remain in the sector and continue to invest.
---
About the author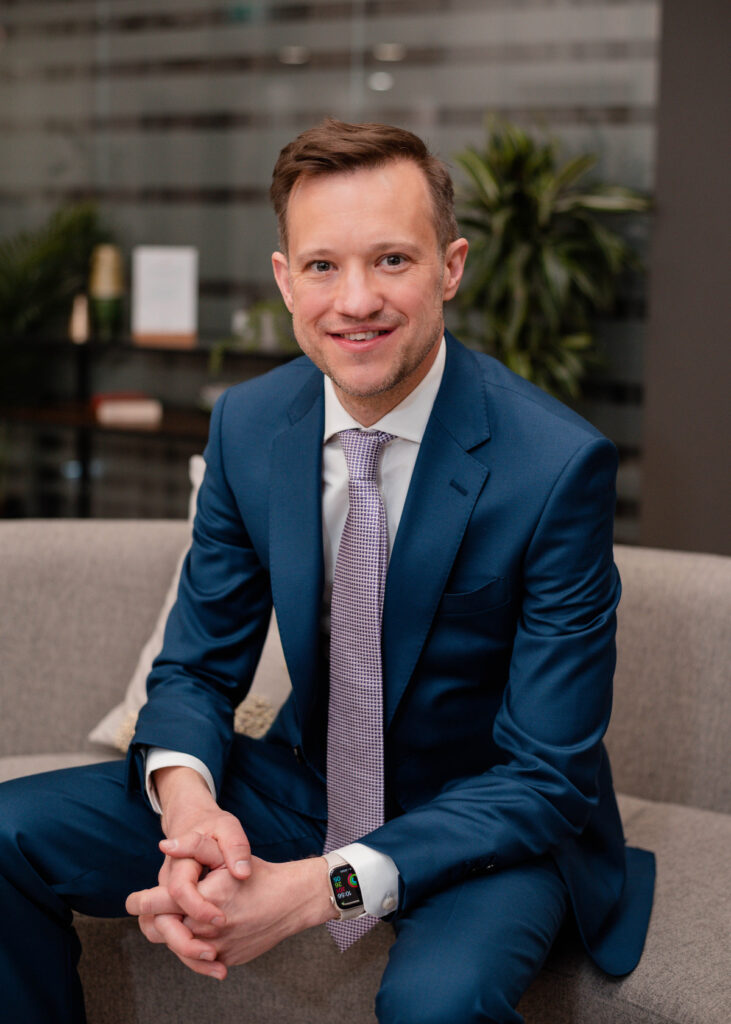 Ben Beadle is chief executive of the National Residential Landlords Association (NRLA), the UK's largest trade body for landlords.
A landlord himself since the age of 20, Ben started out as property manager before working his way up through the ranks at the Tenancy Deposit Scheme .
He was then Operations Director at property management business Touchstone before overseeing the merger of the National Residential Landlords Association (NLA) and Residential Landlords Association (RLA) to create the new trade body earlier this year.
His key aims as head of the organisation are to strengthen the voice of landlords in Westminster and Cardiff, to improve the reputation of landlords in the media and to support members through information, training and accreditation.
NRLA: The NRLA updates landlords on all the latest legislation changes affecting the sector and offers expert advice, training and other exclusive services and benefits.