#ExpertView: Why Facts Beat Emotions Every Time in Tenancy Disputes
This week, Kristjan Byfield, Co-Founder at The Depositary, explains how important facts (and ONLY facts) are when planning on deducting from the tenant's deposit or resolving a tenancy dispute.
A Landlord/Managing Agent's viewpoint
I have worked as a Letting Agent for nearly 20 years and have pretty much seen it all in that time.
We've all had it- that property that was handed back in an appalling condition. It was lovely when the tenants moved in; you've swiftly addressed any maintenance issues without quibble; you even gave the tenants a little rebate when the washing machine was out of service for a week and you didn't charge them anything when they were late paying the rent those three times.
Despite all of this, you have been handed back a property that is battered, items are missing, the place is filthy and the garden resembles a jungle.
Emotional response: "I simply cannot believe they have done this to me. They need to be taught a lesson out of principle."
A Tenant's viewpoint
As well as being a Letting Agent, I have also been a tenant since 1998. In that time I have lived in nine properties and experienced most types of landlord and agent.
We've all had it- that property that we handed back just as good, if not better than when we moved in. When small things broke, we fixed them ourselves; we made a house into a home whilst we were there; we paid our rent in full and on time despite having to chase the landlord for repairs constantly; we tried to maintain the garden but only had a pair of shears and a rake; we also left a couple of items behind that we thought the next tenants might like to have.
Despite all of this and the fact we lived there for three years, the landlord and their agent are trying to steal a large chunk of our tenancy deposit.
Emotional response: "This just isn't fair- another greedy landlord and their unscrupulous agent trying to rip me off for their own gain. I will fight them tooth and nail on this out of principle."
Facts beat emotions
The simple fact is, whilst emotions are understandable, ultimately, they have no place in the proposing and negotiating of tenancy deposit deductions. Emotions are messy, vague and subjective- they cannot be quantified, measured or compared.
Whatever side of this transaction you fall on- I'm sorry- but your emotions are irrelevant. Only three things matter:
Is it a legitimate and legal charge?
Is it a contractually stipulated term?
Can you evidence the liability of the issue and the associated cost?
As obvious as it sounds- presenting tenants with a concise list of proposed charges that are legitimate, contractual and evidenced is hard to argue with. This keeps negotiations factual, professional and concise- the very way they should be.
However, this can be easier said than done. We aren't robots after all. What is more, collating and presenting deductions proposals in this way can be time-consuming.
These are the very principles and objectives we placed at the heart of The Depositary when we set out to build it. We have built a system centred around these core values delivering on key points as follows:
Educate and inform tenants of their responsibilities as early and clearly as you can
When a landlord or agent submits a deduction proposal they must acknowledge the Tenancy Deposit Scheme (TDS) framework for that category setting out the parameters and, where possible, giving examples (e.g. you cannot replace old for new and how to factor in age/dilapidations)
Proposals can reference: Inventories, Check-In & Out reports, Tenancy Clauses, Emails, Photos and Documents/Invoices
Descriptive text is limited to discourage emotive (rather than factual) content
Negotiations & Counter proposals retain this factual format
Technology saves time
Doing all of this in a documented manner via email fulfilling these obligations could easily take you hours. The average tenancy conclusion takes an estimated 4 man-hours, but delivery on all these objectives could easily make that 6-8 hours!
However, by applying tech to this problem and integrating with our key strategic partners; TDS and Inventory Hive, you can do all of this in under 30 minutes. Our tech delivers all of the following:
Transparent process/transaction timeline.
Automated, customisable, detailed, transparent and regular communications to the tenants throughout the end of tenancy journey guiding them from the moment notice has been served through to return of the deposit (and, sometimes, a dispute).
TDS deductions framework disclaimers when adding deduction proposals.
Tenancy Clause information detailing clause reference, title and wording.
Meter reading date, tenant liable dilapidations and all associated evidence captured in Inventory Hive reports extracted directly into our deduction's dashboard. Never read a Check-out report again.
Easily accessible key documents such as AST/Tenancy Agreement, Inventory, etc.
Access anytime, anywhere on any internet-enabled device.
Whether you embed this approach yourself or engage our platform to facilitate most of it for you- this will ensure deduction proposals are concluded swiftly, professionally and disputes are kept to a minimum.
The Depositary is now integrated with TDS Custodial, having already integrated with TDS Insured, giving their clients an optimised service-offering regardless of which TDS deposit solution agents opt for. Want to chat to The Depositary and TDS about how to streamline deposit protection, click here! Interested in switching to TDS? Book a call today to find out more about the key features of TDS Custodial!
---
About the Author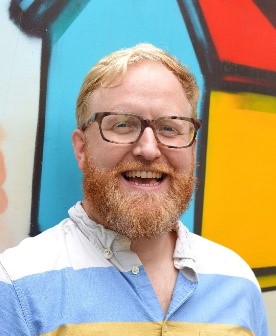 Kristjan Byfield, Co-Founder at The Depositary
Kristjan has been a tenant in London since 1998, living at 9 different properties – and counting. After a brief stint as a professional actor, he became an estate & letting agent in 2003. In 2004, together with An Deckers, they decided to launch their own agency – determined to build a service that placed both Landlords and Tenants on equal footing at its core. He is passionate about the amazing hard work that great letting agents across the UK do every day, frustrated by the way they are perceived and referred to in the press and determined to establish their value in the eyes of tenants and landlords alike. He is driven to help develop a rental sector that works for all and is probably best described as the Viking of Proptech!
---
About TDS
Tenancy Deposit Scheme (TDS) is the only not-for-profit, Government-approved scheme for the protection of tenancy deposits. TDS provides impartial adjudication for any disputes that may arise over the tenancy deposits that we protect.
Join TDS Custodial: Where TDS hold the deposit for the duration of the tenancy. Agents, you can protect your deposits for FREE today here.
Or you can request a personalised demo to see how TDS Custodial could streamline your deposit protection process here.
TDS can only comment on the process for our scheme, other deposit protection schemes may have a different process/require different steps. Content is correct at the time of writing.
These views are those of the author alone and do not necessarily reflect the view of TDS, its officers and employees.