#ExpertView: Steve Harriott discusses TDS' Annual Review 2017-18
In this week's #ExpertView, Steve Harriott, CEO of Tenancy Deposit Scheme (TDS), discusses the release of TDS' Annual Review 2017-18.
Every year, we make sure we publish our Annual Review and Statistical Briefing reports. There's a lot of interest in the private rented sector (PRS) and particularly in tenancy deposit protection (TDP). The sector continues to grow but there is very little in the way of published data on TDP. Our Annual Review tries to bring transparency to the sector, updating our customers, suppliers, partners and the general public on what we've been working on throughout the year. We're keen to share key data such as the number of deposits protected and the number of tenancies which end in dispute, and we feel that our yearly publications do just that.
The data and information we publish not only educates our readers on the private rented sector but can also assist our agents, landlords and tenants in reducing disputes through the publication of data on what causes disputes. We're constantly working to improve our systems and processes to try and help our customers, and the Annual Review is a great way to keep people updated on our progress over the past year.
We're proud of our efforts to make life easier for our customers; our Annual Review focuses on the various ways which we do this, from our technology solutions to our customer service and training. We think it's important to highlight the various tools and practices which we implement to ensure our customers are fully utilising our services when protecting deposits and resolving disputes.
Transparency in the sector is something we intend to push and we're happy to publish our average response times to emails and calls in all our schemes in our Annual Review.
2018 saw a lot of criticism of tenancy deposits and practices within the sector but this criticism was often drawn from the results of small surveys producing unreliable data and sometimes unreasonable conclusions. The Statistical Briefings which we've recently published provide more accurate data on the millions of protected deposits and the thousands of disputes which we see each year across the UK.
To read the full Annual Review 2017-18, click here.
To read the full Statistical Briefing for TDS England and Wales, click here.
To read the full Statistical Briefing for TDS Northern Ireland, click here.
About the author: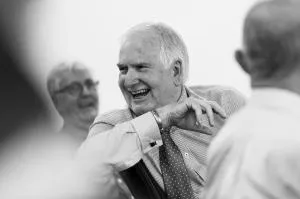 Steve Harriott MA (Oxon), PGCE, MSc, FCIH is the Chief Executive of The Dispute Service Ltd. He has been Chief Executive since September 2010 and has worked as Chief Executive of three housing associations as well as chairing a housing association and a regeneration charity. He is currently also a Director at SafeDeposits Scotland, a Director of TDS Northern Ireland and a Director of the TDS Charitable Foundation.
About TDS
Tenancy Deposit Scheme (TDS) is a Government-approved scheme for the protection of tenancy deposits; TDS offers both Insured and Custodial protection and also provides fair adjudication for disputes that arise over the tenancy deposits that we protect.
We provide invaluable training in tenancy deposit protection and disputes for agents and landlords through the TDS Academy as well as joining with MOL to provide the Technical Award in Residential Tenancy Deposits.
TDS Insured Scheme: where a TDS member can hold the tenancy deposits as stakeholder during the term of the tenancy.
TDS Custodial Scheme: where TDS hold the deposit for the duration of the tenancy.
TDS Academy: TDS provides property professionals with invaluable training in tenancy deposit protection and tenancy deposit disputes.
TDS Northern Ireland: TDS is Northern Ireland's leading and only not for profit tenancy deposit protection scheme.
TDS can only comment on the process for our scheme, other deposit protection schemes may have a different process/require different steps. Content is correct at the time of writing.
These views are those of the author alone and do not necessarily reflect the view of TDS, its officers and employees.
ARLA|Propertymark: For agents who would like to stay up to date, you can contact Propertymark | ARLA at: join@propertymark.com. By being a member of Propertymark | ARLA you will be eligible for TDS Insured best headline rates.
RLA: If you are a landlord and would like to keep up to date with any changes that may affect you or your responsibilities, you can contact the RLA at: info@rla.org.uk and quote reference: dg715 to receive 25% off your first year's membership.