#ExpertView: Missed contractor visits post-Tenant Fees Ban
In this week's #ExpertView blog, David Cox, ARLA Propertymark Chief Executive, advises how missed contractor call outs work under the Tenant Fees Act 2019.
Under the Tenant Fees Act, the only circumstances under which a landlord/letting agent can charge a default fee is if a tenant loses their key, or other security device, or if they fail to pay their rent on time. Penalties for missed contractor appointments do not qualify as a default fee under the Act. This does not affect the agent's right to charge the tenant for the contractor call out itself.
Missed contractor call outs – what does this mean?
For new and renewed (except where a fixed term tenancy has become periodic) tenancies commencing on or after 1 June 2019, landlords, letting agents, and third parties will no longer be able to charge tenants a penalty fee for missing contractor call outs even where it is the tenant's fault or they have not allowed access.
Contractual damages
However, agents can require tenants to put the landlord back in the position they would have been had the tenant complied with the terms of their tenancy. Therefore, if there is a clause in the tenancy requiring the tenant to indemnify the landlord against the landlord's costs for missed contractual appointments then the agent can require the tenant to pay these costs.
This tenancy clause must be present, otherwise if directly charged to the tenant, it will be classed as a Prohibited Payment.
Any claims for damages, including missed contractor appointments, must be based on evidence and are only allowed if the agent or landlord has incurred costs or actual loss as a result of the tenant breaching the terms of their tenancy.
Deposit deductions
The Tenant Fees Act does not affect tenancy deposit deductions.
Landlords and letting agents can also include a clause in the tenancy agreement for the cost of contractor call outs as the result of a tenant's fault, and for missed contractual appointments, to be deducted from the security deposit as a breach of the tenancy agreement.
If a clause covering these issues isn't present, the costs cannot be deducted from the deposit.
What about existing tenancies?
Tenancies that were entered into (signed) before 1 June 2019 will fall under what is known as a transition period.
Under these tenancies, existing charges will be allowed for up to 12 months (provided that they have been explicitly advertised on agent's fee schedules and there is a clause in the tenancy agreement).
This means that legally, tenants can still be charged a penalty fee for missing contractor appointments up until 31 May 2020 if their tenancy was signed before 1 June 2019.
By 1 June 2020, these tenancies will also fall under the scope of the ban, and all fees prohibited by the Tenant Fees Act must not be charged.
About the author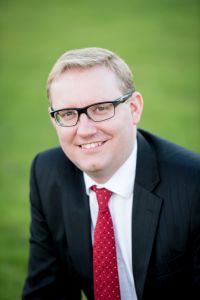 David Cox is Chief Executive of ARLA Propertymark. He joined ARLA, Association of Residential Letting Agents, in January 2014 bringing a sharply focused policy and stakeholder engagement perspective. David has worked alongside a diverse board of experienced practitioners from across the industry to transform ARLA into ARLA Propertymark, an organisation which protects consumers through measures including Client Money Protection, campaigning for mandatory regulation of the lettings industry and raising professional standards. David has held senior policy roles at the National Landlords Association (NLA) and the International Union of Property Owners (UIPI); a trained barrister, David has also acted as Parliamentary Advisor to a well-known backbench MP.
About TDS
Tenancy Deposit Scheme (TDS) is a government-approved scheme for the protection of tenancy deposits; TDS offers both Insured and Custodial protection and also provides fair adjudication for disputes that arise over the tenancy deposits that we protect.
We provide invaluable training in tenancy deposit protection and disputes for agents and landlords through the TDS Academy as well as joining with MOL to provide the Technical Award in Residential Tenancy Deposits.
TDS Insured Scheme: where a TDS member can hold the tenancy deposits as stakeholder during the term of the tenancy.
TDS Custodial Scheme: where TDS hold the deposit for the duration of the tenancy.
TDS Academy: TDS provides property professionals with invaluable training in tenancy deposit protection and tenancy deposit disputes.
TDS Northern Ireland: TDS is Northern Ireland's leading and only not for profit tenancy deposit protection scheme.
TDS can only comment on the process for our scheme, other deposit protection schemes may have a different process/require different steps. Content is correct at the time of writing.
These views are those of the author alone and do not necessarily reflect the view of TDS, its officers and employees.
RLA: If you are a landlord and would like to keep up to date with any changes that may affect you or your responsibilities, you can contact the RLA at: info@rla.org.uk and quote reference: dg715 to receive 25% off your first year's membership.