#ExpertView: Meet the TDS team
TDS has been established since 2013 giving us 15 years' experience in tenancy deposit protection.  This experience means that our colleagues have a wealth of information on all issues relating to deposit protection requirements, minimising deposit disputes and deposit dispute resolution.
TDS has recently been accredited with the Customer Service Excellence award and here I look at three members of our team and how these roles contribute the levels of customer service TDS provides to our members.
John King, Director of Customer Service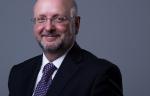 What does your job involve?
In my role as Director of Customer Services, I am responsible for assisting, helping and supporting our members so that they can get the most out of our TDS Insured and TDS Custodial tenancy deposit protection schemes. I also manage our TDS Academy training courses, meet members face-to-face at industry events training teams of letting agents in deposit protection requirements.
How long have you been in your role?
I have been with TDS since 2009 and in my current role since June 2017. I've worked within the adjudication department and have been involved in supporting our members with general information, and helping them overcome some unusual scenarios that they have experienced in the world of deposit protection.
What do you enjoy about your job?
Customer service often presents challenging situations and what we do affects people's lives. It can get emotional and stressful at times but it's a great feeling when we work with our members to find solutions to problems.
What do you enjoy doing outside of work?
Family is important of course and we are great Rugby Union fans at home.  I follow England whenever I can and I once even scored a drop goal at Twickenham – albeit in a charity touch match. I also enjoy sport in general, cars, music, travel, the great outdoors and – would you believe it – DIY …the shelves survived so I've moved on to shed building now!
Louise Walton, Head of Customer Experience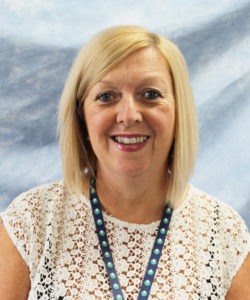 What does your job involve?
I'm responsible for delivering high levels of customer service experience across both our Custodial and Insured schemes. In practice, that means managing the multiple channels through which our members contact us including; phone calls, emails, chats, and even letters. I also make sure the team is consistently exceeding our targets for call and email answering times, and working to continue to improve and develop our service to members.
What do you want TDS' customer experience to be like?
I want our online systems to be even slicker and more user-friendly making deposit protection simple to understand and navigate for all of our existing members and new members. There will always be unique or complicated cases where a personal touch is required. In those instances, I want our team to continue to be supportive, friendly and effective. Our customer satisfaction levels in terms of our customer service levels are already high. I want to keep them there and even improve on them further.
How do you plan to do that?
By working closely with our landlord and agent members, we can fine-tune our online self-service requirements and develop new capabilities to meet new challenges. It will also mean working closely with all of our customer service teams internally to make sure they have the tools and training they need to cement TDS as an industry leader in customer services.
What do you enjoy doing outside of work?
I'm an avid football fan and have been a season ticket holder at MK Dons for 13 years – hopefully this season is more successful than last year's! As well as football, I enjoy cooking, baking and entertaining for family and friends.  I also breed Hungarian Vizslas.
Sonia Gherra, Custodial Operations Manager
What does your job involve?
I manage the operations team for the TDS Custodial scheme as well as enquiries for TDS Northern Ireland. As part of that, I have to ensure that calls are answered in under 60 seconds (currently, we're averaging under 20 seconds) and responding to emails within 10 business hours (currently averaging less than four hours).
Why is customer service important to you?
Moving home can be a stressful for tenants and landlords, so it is important that we try and take some of that stress away when it comes to tenancy deposit protection.
Likewise, agents and landlords have many forms of legislation to adhere to, so it's important that we streamline the tenancy deposit protection process for them. If tenants, landlords or agents are unsure when it comes to the protection or the repayment of the deposit, then our experts in the operations team strive to provide them with useful guidance, hints and tips to help them on their deposit protection journey.
Tell us an interesting fact about yourself?
I used to be quite adventurous in my earlier years. When I was younger I did a parachute jump and also walked with lions in a national park in Mauritius. I'm now a proud mum of two beautiful children, so I get my thrills watching them grow up. 
Our team is on hand to answer your deposit enquiries. You can reach the team on 0300 037 1000 or by visiting our contact page here.
About the author: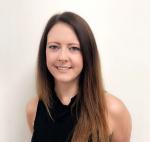 Debbie Davies joined TDS in July 2017 as the Assistant Director of Business Development.  She has an extensive background in the property industry with over 18 years' experience in residential lettings.
Debbie brings her passion for raising standards in the lettings industry into her role and is responsible for the digital marketing, advertising, communications and events management for TDS with a firm focus on business development across the TDS brand including TDS England & Wales, TDS Northern Ireland, TDS Academy and TDS Charitable Foundation. 
About TDS:
Tenancy Deposit Scheme (TDS) is a government-approved scheme for the protection of tenancy deposits; TDS offers both Insured and Custodial protection and also provides fair adjudication for disputes that arise over the tenancy deposits that we protect.
We provide invaluable training in tenancy deposit protection and disputes for agents and landlords through the TDS Academy as well as joining with MOL to provide the Technical Award in Residential Tenancy Deposits.
TDS Insured Scheme: where a TDS member can hold the tenancy deposits as stakeholder during the term of the tenancy.
TDS Custodial Scheme: where TDS hold the deposit for the duration of the tenancy.
TDS Academy: TDS provides property professionals with invaluable training in tenancy deposit protection and tenancy deposit disputes.
TDS Northern Ireland: TDS is Northern Ireland's leading and only not-for-profit tenancy deposit protection scheme.
TDS can only comment on the process for our scheme, other deposit protection schemes may have a different process/require different steps. Content is correct at the time of writing.
These views are those of the author alone and do not necessarily reflect the view of TDS, its officers and employees.