#ExpertView: Industry Acts of Kindness
Industry charity Agents Giving are encouraging the industry to share their #IndustryActsofKindness during this time when community spirit and neighbourhood support has never been so important.
Many communities are having a positive influence on their more vulnerable residents as they reach out for much needed help and support during these difficult times. These are volunteer lead community initiatives and carried out of good will by people who want to help the vulnerable in our local areas and ease the pressure on other services.
Some examples of the positive work going on are;
Paramount – For people who are self-isolating and are in need of necessities, they have a small team that will collect these items and drop them off to the doors of those most vulnerable. They are also organizing collections and deliveries to their local Camden food bank.
Nock Deighton – Have colleagues collecting prescriptions for locals who are vulnerable and have distributed forms within their communities which make it easy for people to ask them for help, they have been completing shopping trips for the higher risk residents in their communities.
X1 Lettings – Provide weekly check in calls with tenants and offer a shopping and delivery service for any self-isolating. They have been going live on social media with their 'Positivity Takeover' offering advice on wellbeing and giving meditation sessions. They have also paid for and donated 50 bags of shopping which has been distributed directly to NHS workers at their local Liverpool hospital.
Joe Elliott at Temme English Estate Agents – Joe from the Basildon branch runs every day, he couldn't envisage waking up on April 26th and not running the London Marathon, which he was set to do. Joe's wife challenged him to run the marathon in their garden under lockdown raising funds for NHS Charities. Over the years Joe has raised £75,000 for different charities and this year will run between 1500–1600 laps of his garden to complete the challenge taking around 4-5 hours.
Thomas Morris – Local nurse Laura Kirby-Deacon works as a sister at the Great Western Hospital ICU, Swindon and put out a call for people to send small handcrafted crochet hearts to be given to patients who have contracted Covid-19 and their families. Ali Hull from Thomas Morris Ramsey branch is sharing the love and making these beautiful hearts. Laura said these hearts will bring comfort to families who could not see their loved ones before they pass away.
Please share your "Industry Acts of Kindness" to help show the great deeds going on here and now and show we can all do something great in our communities to make a huge difference.
To see more wonderful examples of kindness and to tell Agents Giving about your act of kindness see the web page:
Look out for the brand-new TDS webinar sessions, themed around supporting the property industry during these times.
If you'd like to find further support or want more up-to-date information on Tenancy deposits and Covid-19 then visit TDS' Covid-19 webpage here.
Thank you for your support, stay safe and positive.
---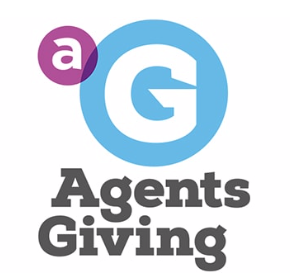 About Agents Giving
Agents Giving is the recognised charity for the UK property industry. Working with its Patron, TV presenter and property expert Phil Spencer the charity is focused on supporting national and local causes.
Agents Giving encourages, supports, and promotes agents' fundraising efforts in order to raise as much money for their nominated causes, whilst having fun and enjoying working as a team.
Agents Giving also organises fun events throughout the year, bringing the UK property industry together to make a real difference to our national and local charities.
Debbie Davies, Head of Sales & Marketing at TDS, is a regional ambassador for Agents Giving.
---
About TDS
Tenancy Deposit Scheme (TDS) is a Government-approved scheme for the protection of tenancy deposits; TDS offers both Insured and Custodial protection and also provides fair adjudication for disputes that arise over the tenancy deposits that we protect.
We provide invaluable training in tenancy deposit protection and disputes for agents and landlords through the TDS Academy as well as joining with MOL to provide the Technical Award in Residential Tenancy Deposits.
TDS Insured Scheme: where a TDS member can hold the tenancy deposits as stakeholder during the term of the tenancy. Join TDS Insured today.
TDS Custodial Scheme: where TDS hold the deposit for the duration of the tenancy. Join TDS Custodial for FREE today
TDS Academy: TDS provides property professionals with invaluable training in tenancy deposit protection and tenancy deposit disputes. Click here to see upcoming TDS Academy's.
TDS can only comment on the process for our scheme, other deposit protection schemes may have a different process/require different steps. Content is correct at the time of writing.
These views are those of the author alone and do not necessarily reflect the view of TDS, its officers and employees.