#ExpertView: Government must reverse unfair benefits freeze
With new figures showing Local Housing Allowance rates cover rents of just 18% of properties, NRLA Chief Executive Ben Beadle says enough is enough.
We are in the midst of both a cost of living and a housing crisis, with tenants on benefits among those hardest hit and an ever-growing gap between the housing element of benefit payments and market rents.
In short, benefits claimants – and the landlords who house them – are being let down by Government, and with 38% of all private renters falling into this category, it's clear something has to give.
I was in Whitehall last month giving evidence to a House of Commons Work and Pensions Committee, which launched an inquiry into the adequacy of working-age benefit levels in the UK earlier this year.
On behalf of the association and its members, I told the panel the current benefits system is not fit for purpose, particularly at a time of housing crisis when the challenging economic climate is undermining landlord confidence and forcing up rents as landlords battle rising bills.
Local Housing Allowance
Benefit payments for housing costs are calculated using Local Housing Allowance (LHA) rates.
Historically rates were set at the average rental price for an area, with the sum regularly reviewed. However, the rate was reduced to the 30th percentile in 2011.
Rates were frozen between 2016 and 2020, before – at the outset of Covid – being realigned to the 30th percentile once more, based on rental prices as of September 2019.
A further freeze has been in place since then, despite the soaring cost-of-living, which has seen real-world rents going up by more than 10%.
For many low-income and vulnerable tenants, this means a daily struggle to meet their basic living costs.
The evidence
Between April 2020 (when LHA rates were frozen at the 2019 rates) and August 2022, the number of households facing a shortfall in their housing benefit increased by 50%, representing more than 791,593 private rented households in England and Wales, with the gap, on average amounting to £750 a year.
The figures make grim reading, with statistics from the Institute for Fiscal Studies showing 5% of PRS homes advertised for rent on Zoopla are now affordable for those in receipt of Housing Benefit or Universal Credit. This has fallen from almost a quarter before the freeze.
At the same time, the Joseph Rowntree Foundation analysed Government data to conclude that Local Housing Allowance (LHA) rates now cover just 18% of the cheapest private rents across the board, widening the gulf between the support benefits tenants receive and the rent they have to pay.
Not fit for purpose
The current benefits system is not fit for purpose, particularly at a time of housing crisis with an ever-growing gap between supply and demand of homes to rent.
Unless action is taken now to change LHA rates to reflect real-life rents, there is a real risk that some of the most vulnerable tenants may fall into significant arrears or homelessness.
Keeping Housing Benefit rates pegged to market rents is vital – and the Government needs to carry out an impact assessment on its decision to freeze LHA rates this year as a matter of urgency, before determining rates for 2024 – 2025.
What needs to happen next?
The NRLA is proposing simple, workable changes that could have a massive impact on the lives of tenants, and those landlords they rely on for a home. We are asking for:
A reversal of the freeze on LHA rates – which should instead be aligned to at least the 30th percentile – based on today's rents
The abolition of the five-week wait for Universal Credit payments
Payment of the housing element of Universal Credit in advance to better reflect rent payment cycles
The replacement of the existing advance payment loan with a grant
Housing benefit paid directly to landlords.
If the Government wants to improve access to the PRS for benefits claimants, it must work alongside landlords to ensure the necessary mechanisms are in place to restore and retain trust in the welfare state, and support them in providing the homes for rent that are so desperately needed.
More information
To find out more about the NRLA's campaigns work on benefits click here.
The views expressed in this content are solely those of the author alone and do not necessarily represent the views of TDS, its officers, or employees.
---
About the author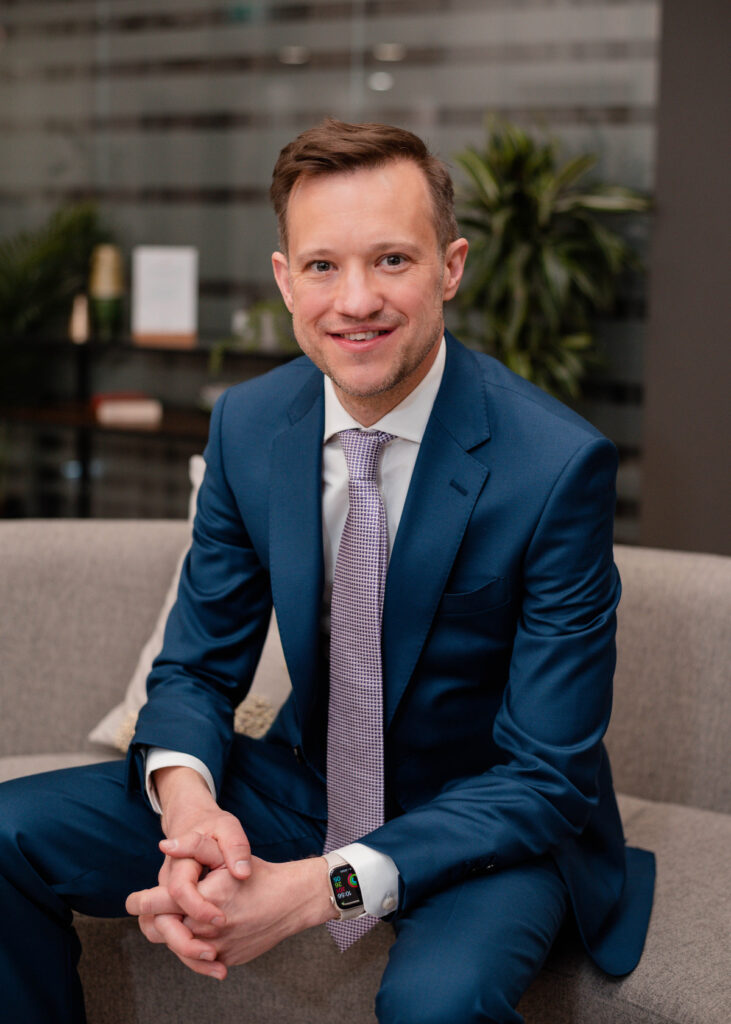 Ben Beadle is chief executive of the National Residential Landlords Association (NRLA), the UK's largest trade body for landlords.
A landlord himself since the age of 20, Ben started out as property manager before working his way up through the ranks at the Tenancy Deposit Scheme.
He was then Operations Director at property management business Touchstone before overseeing the merger of the National Residential Landlords Association (NLA) and Residential Landlords Association (RLA) to create the new trade body earlier this year.
His key aims as head of the organisation are to strengthen the voice of landlords in Westminster and Cardiff, to improve the reputation of landlords in the media and to support members through information, training and accreditation.
NRLA: The NRLA updates landlords on all the latest legislation changes affecting the sector and offers expert advice, training and other exclusive services and benefits.
---