#ExpertView: A simple script for agents to help generate more revenue from lettings
In this week's #ExpertView, Kerfuffle's Commercial & Strategic Director, Richard Durrant, reveals how bringing sales and financial services together can generate more revenue from lettings that benefits everyone.
In 1996, when I joined the estate agency industry, both lettings and financial services were hidden away in the corner of the office, often closing Saturday afternoons and only referred to if a customer enquired.
Over the years we have all come to realise just how important both these functions are. Today, in great businesses, I think the revenue is derived equally from all three services. In fact, Peter Knight from Property Academy even suggests "property management should come first, second and third. And then sales." I agree with him. If you missed my first blog on The Lifetime Value of a Sales Customer vs a Lettings Customer, you might want to read it now – the figures I share in it explain why I feel this way.
So here is your take-away from this blog and it's worth £33,000. Ready?
It's associated with my belief that, in most agencies, sales and financial services work hand in hand, but lettings rarely make a success from financial services. This is ridiculous, of course, because letting agents have a captive audience of landlords who they have already gained the trust of and have far longer relationships compared to the relationship between sales negotiators and applicants.
There are lots of ways you can encompass financial services into your lettings business but for me, the easiest wins will come from landlord remortgages.
We could all argue about when the right time to approach this subject is but, for me, it's at the point of renewal of fixed term.
Why? You need a process to make anything work over an extended period of time and renewal is certainly an action that requires a process. Therefore, rather than create another task, add it to the renewal process. It's also a point in the journey where you should be speaking to the landlord so it's not a cold call or sales pitch – it's a time where you can create value and WOW a landlord without much work.
Does this conversation sound like one you could be having?
"Mr/s Landlord, based on all of the information I presented to you [comparable documents, etc.], I feel we could ask for a rent increase of £100 a month. Whilst that may sound great, how would you feel if I could turn that into £300 a month? Let me explain how".
"A few months ago I was speaking to a landlord and for a number of reasons, it was agreed that the rent should stay the same. In conversation, she mentioned that she always re-mortgaged every couple of years to make sure she got the best rate which would help her generate the best returns, after all, it was an investment. I offered to pass her onto a mortgage broker and thought nothing more of it.
"A couple of weeks later I received an email thanking me, saying that whilst we were unable to increase the rent, the new mortgage deal was £200 a month cheaper and therefore she was far better off even without the rent increase".
Bingo!
Since that conversation I have been mentioning it to all of my landlords and you would be amazed at how many take me up on the offer and save hundreds of pounds – "There are some fantastic mortgage deals out there, when shall I get XX to call you?"
Now I was never the greatest salesperson, and I'm sure many of you will be able to write far better scripts, but my point is this:
How many of your landlords have mortgages? How many need this service? How would this revenue impact your lettings business? The average commission paid out by MAB for a buy-to-let remortgage is £300 on a 2 year fixed rate, and ARLA suggests that the average letting agent has 221 properties under management. So, the average agent has a £33,000 per annum opportunity in their lettings book for changing one process.
What is Kerfuffle?
To put it simply, Kerfuffle helps estate agents discover new suppliers and we help suppliers discover new customers. We offer a simple search mechanism, detailed supplier profiles, authentic user reviews, and best in market deals to help kick-start great partnerships.
As a valued customer of TDS, we have organised a free trial of Kerfuffle's Pro Membership, worth £599! Don't wait, claim your exclusive VIP ticket TODAY!
Not using a TDS deposit protection scheme yet? Don't worry. You can join the Custodial scheme for free in minutes. Join here
---
About the Author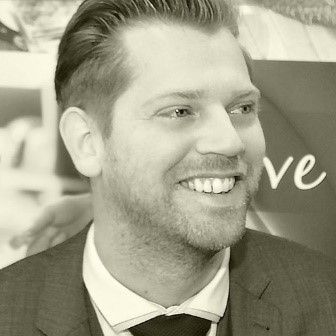 Richard Durrant, Commercial and Strategic Director
Richard Durrant has worked in an estate agency for 24 years. Starting as an office junior in his mid-teens, Richard progressed up the ranks to Managing Director of a 12 branch estate agency, and also successfully set up and exited two smaller estate agency businesses. To complete his CV, Richard has also held Commercial Director roles in an online agency and a private equity firm.
---
About TDS
Tenancy Deposit Scheme (TDS) is the only not-for-profit, Government-approved scheme for the protection of tenancy deposits. TDS provides impartial adjudication for any disputes that may arise over the tenancy deposits that we protect.
Join TDS Custodial: Where TDS hold the deposit for the duration of the tenancy. Agents, you can protect your deposits for FREE today here.
Or you can request a personalised demo of the database to discuss how TDS Custodial could streamline your deposit protection process here.
TDS can only comment on the process for our scheme, other deposit protection schemes may have a different process/require different steps. Content is correct at the time of writing.
These views are those of the author alone and do not necessarily reflect the view of TDS, its officers and employees.