#AskTDS: "Why has TDS been shortlisted for the Negotiator Awards?"
Since the shortlist was announced, Tenancy Deposit Scheme (TDS) has been asked what lead to it being included. In this week's #AskTDS, Debbie Davies, Assistant Director of Business Development, answers that question.
At TDS, we are committed to giving our members the best quality service we can and we were delighted to have that commitment recognised by the Negotiator Awards who shortlisted us in the Supplier of the Year category.
As the only not-for-profit Government-approved tenancy deposit protection (TDP) scheme, we take huge pride in developing our business and are continuously looking for ways to improve our service levels which is why we believe we were shortlisted. Some areas where we've been investing in improving are:
Software development
We've pioneered online evidence portals for disputes that replace timely paper-based systems which have been well-received and are now used throughout the UK. Everything can be done online, and all parties; agents, landlords and tenants, can see the progress of the dispute and the evidence submitted. More than 99% of disputes are now handled via the portal; five years ago, nearly everything came by post.
Education
Education is also vitally important to TDS and over the last 15 years we have built up an unapparelled wealth of knowledge, which we pass on to agents, landlords, inventory clerks and other property professionals through our TDS Academy.
The TDS Academy is designed to simplify the often-complicated world of tenancy deposit protection. We conduct courses around the country: the Foundation Course, the Adjudication Workshop, and bespoke in-house training to ensure that everyone has the opportunity to access our Academy. TDS has also partnered with MOL to create the Level 3 Propertymark Award in Residential Tenancy Deposit Protection and Management, offering a certification in tenancy deposit protection as well as contributing CPD (Continued Professional Development) to professionals in the private rented sector (PRS).
In the last year we have attended 39 landlord, agent and tenant events across the country.
At these events, we share our experience and knowledge and ensure that all parties involved in the tenancy deposit protection process are aware of the wealth of information available to them on our websites. We're committed to working with landlords, agents and tenants to raise standards in the industry, as well as promoting best practice when it comes to tenancy deposit protection.
As well as talking to our members, we're also here to listen. We visit landlords and agents to listen to their feedback and experience of tenancy deposit protection so we can make the process even more responsive to the sector's ever-changing needs.
Customer service
We have recently been re-awarded the Customer Service Excellence (CSE) accreditation, after holding it since 2012, making us the only Government-approved tenancy deposit protection (TDP) scheme to hold the accreditation.
Gaining this accreditation involves assessors interviewing TDS colleagues and our members to ensure we meet all 57 areas of criteria for the award. The standard is awarded for efficient, effective, excellent, equitable and empowering services, and is testament to the hard work of all our colleagues at TDS.
When you call TDS, you get through to a person and we're proud of our call and email answering times – with calls answered in just over 20 seconds on average and emails responded to in a few hours.
Adjudication
The systems we've put in place in our adjudication process, including an online portal to submit dispute evidence, and training for our staff means that we now resolve disputes faster than our competitors.
These are just some of the reasons why TDS was shortlisted at for The Negotiator Awards. We're looking forward to meeting people from all sections of the industry at the Awards event on 30th November at Grosvenor House.
Good luck to everyone who has been shortlisted!
About the author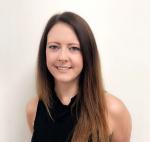 Debbie joined TDS in July 2017 as the Assistant Director of Business Development. Debbie has an extensive background in the property industry with over 18 years' experience in residential lettings. Debbie brings her passion for raising standards in the lettings industry into her role and is responsible for the digital marketing, advertising, communications and events management for TDS with a firm focus on business development across the TDS brand including TDS England & Wales, TDS Northern Ireland, TDS Academy and TDS Charitable Foundation.
About TDS
Tenancy Deposit Scheme (TDS) is a government-approved scheme for the protection of tenancy deposits; TDS offers both Insured and Custodial protection and also provides fair adjudication for disputes that arise over the tenancy deposits that we protect.
We provide invaluable training in tenancy deposit protection and disputes for agents and landlords through the TDS Academy as well as joining with MOL to provide the Technical Award in Residential Tenancy Deposits.
TDS Insured Scheme: where a TDS member can hold the tenancy deposits as stakeholder during the term of the tenancy.
TDS Custodial Scheme: where TDS hold the deposit for the duration of the tenancy.
TDS Academy: TDS provides property professionals with invaluable training in tenancy deposit protection and tenancy deposit disputes.
TDS can only comment on the process for our scheme, other deposit protection schemes may have a different process/require different steps. Content is correct at the time of writing.
These views are those of the author alone and do not necessarily reflect the view of TDS, its officers and employees.
ARLA Propertymark: For agents who would like to stay up to date, you can contact Propertymark | ARLA at: join@propertymark.com. By being a member of Propertymark | ARLA you will be eligible for TDS Insured best headline rates.
RLA: If you are a landlord and would like to keep up to date with any changes that may affect you or your responsibilities, you can contact the RLA at: info@rla.org.uk and quote reference: dg715 to receive 25% off your first year's membership.