#AskTDS: "How does tenancy deposit protection work?"
In this week's #AskTDS, Michael Hill, Adjudicator and Executive Assistant at Tenancy Deposit Scheme (TDS) answers the question of a student tenant moving in to their first privately rented flat; "How does tenancy deposit protection work?"
Moving away from home for the first time or taking on a new flat for the next academic year can be an exciting time for any student. Many will rent flats privately and have to pay the landlord a sizeable tenancy deposit, but do student tenants (and parents who may fund deposits) know what happens with their money?
Unfortunately not, despite it being a legal requirement since 2007. Tenancy deposit protection is designed to protect tenants' deposits from being misused and provide a dispute resolution service in the case of disagreements at the end of the tenancy.
For first time renters, including students, we recommend asking three simple questions about your tenancy deposit:
1.     Where has my money gone?
The regulations on tenancy deposits are different in England, Wales and Northern Ireland, so it's important to make sure your landlord is using your deposit properly. A law-abiding landlord for a property in England and Wales will often ask for a tenancy deposit that is  between one month and six weeks' rent before the contract starts. This is taken to protect them against potential late rent payments, damage to the property or issues they discover once you've moved out.
Your landlord then has to protect your deposit to a government-approved scheme, like TDS, within 30 days of your tenancy starting where it can't be touched until you move out. You should receive an email from the landlord and the tenancy deposit protection scheme to let you know that your money has been protected. If you haven't received it, you can also contact TDS or the other providers directly.
2.     How do I get my money back?
At the end of the tenancy, you're going to want to get your money back so you'll need to meet the conditions set out in the tenancy agreement you signed when you first moved in.
It will likely require you to return the property in the same condition and as clean as it was at the start of the lease. If the landlord is satisfied with how you've left your accommodation, you'll get your full deposit back.
However, if they think that damage (beyond fair wear-and-tear) has happened during your tenancy or if there is an issue with its cleanliness, they can request a deduction from your deposit for the cost to reinstate the property to its original state.
If the landlord and tenant are happy that the property has been returned in a clean, undamaged state, as required in the tenancy agreement, the deposit should be repaid within ten working days of agreement (for the Insured scheme).
3.     What do I do if I disagree with my landlord's deductions from my deposit?
While the majority of tenancies end in agreement between tenants and landlords regarding deductions from deposits, there are some cases where the sum is disputed.
In cases where a landlord wants to make a deduction from the deposit but you think the claim is unfounded, or unreasonably high – for example – you can use TDS's free, impartial adjudication service.
Our independent adjudicators will look at the evidence submitted to them to make a decision on who the deposit should be returned to. They look at evidence such as the tenancy agreement, inventory report from the start of the tenancy and the check-out report. If you are going to dispute any deduction claims, you should be prepared to provide further evidence including photographs or invoices.
Tenancy deposits can seem complicated at times, but if you know your rights and responsibilities, the system is straightforward to navigate and designed to be fair to all parties involved. TDS provides a wealth of information for tenants through guides and forms, which you can find here.
By asking themselves the questions above, we hope to help even more student tenancies run smoothly.
About the Author: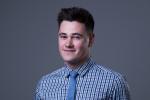 Michael Hill studied law at university before joining TDS early in 2015.  Having started as a caseworker, Michael began working as a full-time adjudicator in September 2015.  He currently works part-time as an adjudicator and part time as executive assistant to the CEO, Steve Harriott.
About TDS
Tenancy Deposit Scheme (TDS) is a government-approved scheme for the protection of tenancy deposits; TDS offers both Insured and Custodial protection and also provides fair adjudication for disputes that arise over the tenancy deposits that we protect.
We provide invaluable training in tenancy deposit protection and disputes for agents and landlords through the TDS Academy as well as joining with MOL to provide the Technical Award in Residential Tenancy Deposits.
TDS Insured Scheme: where a TDS member can hold the tenancy deposits as stakeholder during the term of the tenancy.
TDS Custodial Scheme: where TDS hold the deposit for the duration of the tenancy.
TDS Academy: TDS provides property professionals with invaluable training in tenancy deposit protection and tenancy deposit disputes.
TDS can only comment on the process for our scheme, other deposit protection schemes may have a different process/require different steps. Content is correct at the time of writing.
These views are those of the author alone and do not necessarily reflect the view of TDS, its officers and employees.