#AskTDS: "Can landlords attend TDS Academy workshops?"
This week, our Head of Adjudication Services and facilitator of TDS Academy training and webinars, Sandy Bastin, answers a landlords' question:
"Can landlords attend TDS Academy workshops?"
Yes! Our Academy Workshops are open to all landlords, letting agents and property professionals who are interested in developing their skills and knowledge around tenancy deposits of privately rented properties.
Virtual live classes
TDS Academy moved online during lockdown which was met with a great response, so we've kept the courses running virtually online. You're able to access the courses via laptop, tablet and smartphone.
90 minute sessions
TDS Academy courses are live online 90-minute sessions spread over 2 days to ensure your busy schedules are catered for, and provide property professionals with up-to-date, invaluable education in tenancy deposit protection and tenancy deposit disputes.
Classes for landlords
The TDS Academy Foundation Course focuses on the key points of tenancy deposit protection. The course is delivers expert guidance on the lifecycle of a tenancy deposit, from registration and repayment, through to the alternative dispute registration process. Landlords have the opportunity to ask questions, discuss specific scenarios and meet other people involved in the PRS.
The TDS Academy Adjudication Workshopis designed to help attendees 'think like an adjudicator'. This course focuses on the TDS Alternative Dispute Resolution (ADR), discuss dispute scenarios, and identify the kind of evidence an adjudicator looks for in a tenancy deposit dispute.  Landlords will learn how to handle the end of tenancy process when the parties cannot agree on how the deposit is to be distributed.
Plus two on-demand courses in partnership with Inventory Hive
Pre-tenancy activity and check-in course: The on-demand course includes an introduction to inventory check-ins and practical tips for compiling reports.  The session focuses on key vocabulary/terminology and what to include in an inventory report.
Mid-Tenancy and check-out course: The second on-demand course focuses on mid-term visits and end of tenancy check-out reports. The session includes practical guidance on undertaking reports, alongside how reports are approached by an adjudicator when considering deposit deductions.
To book, visit our TDS Academy calendar and reserve your seat.
About the author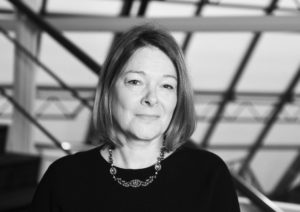 Sandy Bastin
Sandy Bastin is a qualified solicitor with many years' experience practising and specialising in real estate, Sandy joined Tenancy Deposit Scheme (TDS) in 2008 and is now Head of TDS Adjudication Services. Sandy is responsible for recruiting and training TDS adjudicators, providing continued support and mentoring to include quality assurance activity to ensure the high standards expected from TDS adjudication decisions are met.